Thomas Middelhoff is back with a new book, co-authored by Cornelius Boersch
After his reckoning with the judiciary following almost three years in prison ("A 115 - Der Sturz"), his religiously motivated renunciation of the greed for wealth ("Schuldig: Vom Scheitern und Wiederaufstehen ") and after a crime thriller, which, however, did not get beyond the announcement stage, the former Bertelsmann and Arcandor boss Thomas Middelhoff (67) has returned to a favourite topic of his with his latest book "Zukunft verpasst?": The future of the German economy lies in digital.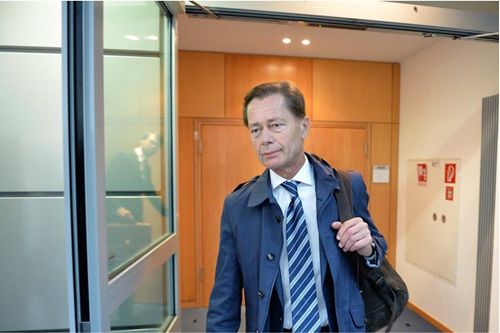 Middelhoff's thesis, which he explains on 330 pages together with co-author Cornelius Boersch, start-up investor from Hanover, is: Germany has overslept digitalization. In the period from 2000 to 2010, the economy was wrongly deterred by the bankruptcy of numerous start-ups and the decline of the Neuer Markt segment of the stock exchange and rejected digitalization across the board. Now, after this "lost decade", Europe is lagging significantly behind the USA and China, if only because there is usually only room for one or at most two top companies in the world of digital.
On Thursday evening, Middelhoff explained his theses to Markus Lanz in the ZDF talk show - and repeatedly found himself in line with another guest, left-wing politician Sahra Wagenknecht. One example: the connection between the military and the economy in the USA, which both criticised. Middelhoff reported that he had met four military officers on AOL's supervisory board, including Generals Alexander Haig and Colin Powell.
In further parts of the discussion at Lanz, Middelhoff appeared to be almost as he once was. This was the case when he could report on his own merits at Bertelsmann. With a focus on the firm's involvement with AOL: "We invested 50 million D-Mark. Seven years later, Bertelsmann generated eight billion euros from the sale". After that, however, the Gütersloh-based media group had paid too little attention to the topic of digitalisation for too long and now faces the difficult task of making up for the "lost decade".
You can find the article here.