What we believe
The digital revolution is transforming all industries at exceptional speed, generating solid returns with continuing momentum in the coming years. We therefore believe that traditional businesses will continue to be challenged and disrupted by new digital startups and the domination of tech companies will become even more prevalent. 

We are convinced that emerging markets provide great growth potential for digital businesses. The digital world is a globalized world, but the emerging markets are lagging behind the U.S. and Europe. As a consequence, many proven successful business models in developed markets will be transferred or adapted to emerging markets. Investors must be prepared to adapt to these changes and ready to capitalize on the many opportunities of an increasingly digitalized world.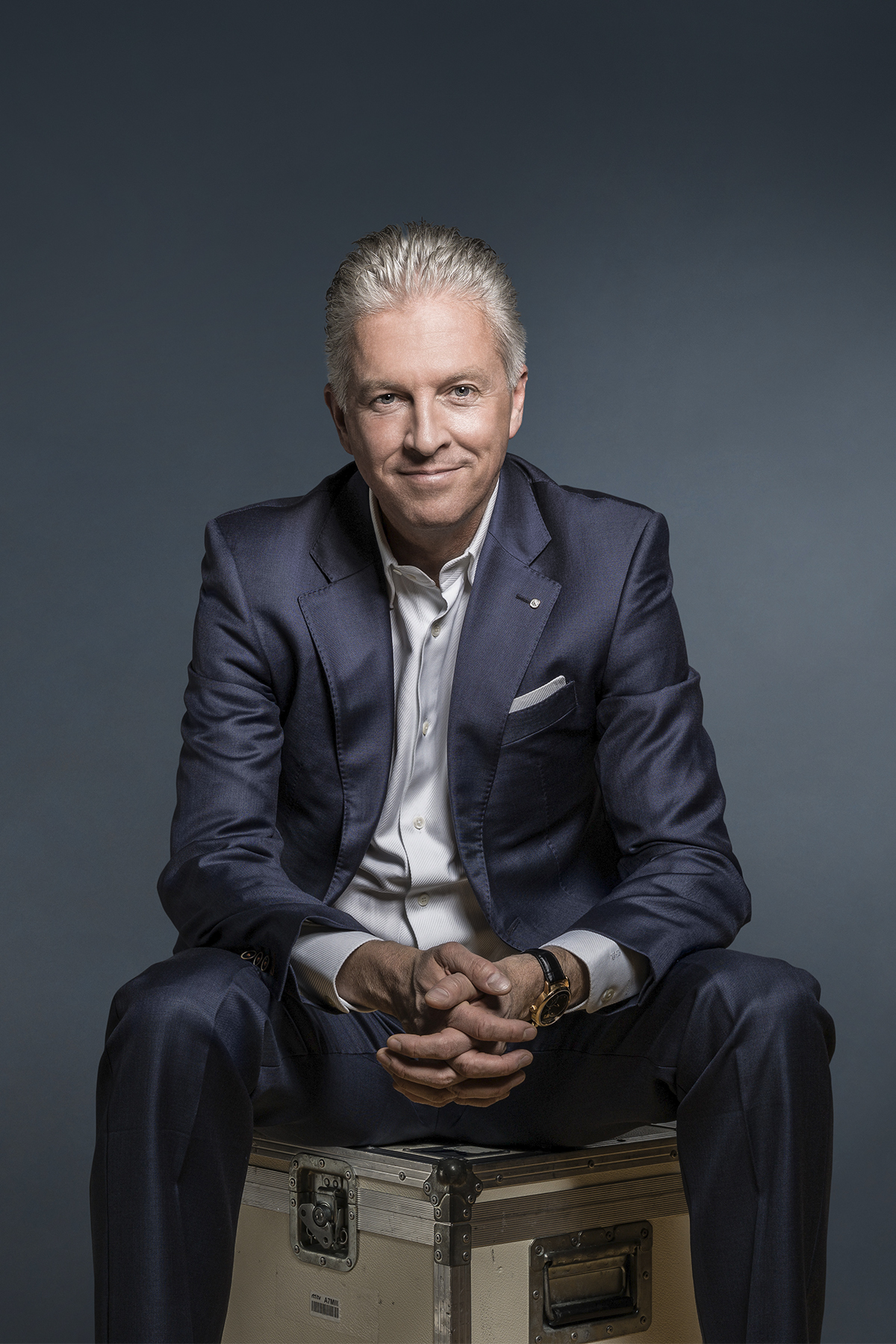 Where we came from
Since its foundation in 2005, Mountain Partners has grown from the family office of Dr. Cornelius Boersch into a successful and globally renowned company builder and venture capital investor.
01
Dr. Cornelius ("Conny") Boersch founded the RFID smartcard broker ACG AG in 1995 and IPO'ed the company in 1999.
"This experience taught me that building a successful company requires a strong management skill set and the implementation of professionally structured processes. Additionally, I learnt that only game-changing technology businesses offer the kind of return potential I had with ACG."
02
Following the sale of ACG, Conny Boersch built further RFID technology-based firms such as Smartrac, which went public in 2006, NASDAQ-listed Identiv, and recently Sandpiper Digital Payments.
03
Simultaneously, Conny began investing in startups and was named business angel of the year 2009 by the EBAN.
04
As his startup investments grew, Conny transformed his family office into a venture capital investment platform. He founded Mountain Partners together with Daniel S. Wenzel and Christine Schmitz-Riol in 2005, with the objective of finding smarter ways to balance risks and returns in venture capital.
05
Over the years, as MP evaluated which venture capital investment approaches works best, MP developed a company building system that engineers startups in a way we call "Industrial Farming".
"The combination of globalization and technology advancement has changed the entrepreneurial conditions for success. While an entrepreneur with a good idea and determination used to be able to build a business over many years, today it takes speed, expertise, experience and access to capital."
06
MP expanded its company building approach internationally, setting up offices in South East Asia, Latin America and the Middle East to facilitate business model transfers to and from emerging markets.
07
MP further grew its operations through consolidation by acquisition; acquiring Mountain Nazca, Mountain Demekon and, most recently, Mountain Alliance.
08
Today, MP offers investors diversified, international exposure to digital and technology businesses through the three key activities of company building, asset management & funds as well as public asset management.
"MP has invested in over 250 start-ups, educated and supported over 500 entrepreneurs and helped create more than 11,000 jobs in over 20 countries around the world."
09
We continue to expand our operations into new markets, most recently through the setup of entities in Hong Kong and Japan.
What we do differently
Our 150+ combined years of experience has shown that traditional venture capital can be a daunting task for most investors. Therefore, we developed a unique approach to venture capital by acting as a global company builder and early-stage investment firm. With our strong global presence, an unmatched international network, regional hubs with local teams in key markets and a proven, risk-managed company building strategy, we are now well positioned to capture the full value creation potential of the digital revolution.
Company Building
"We build assets"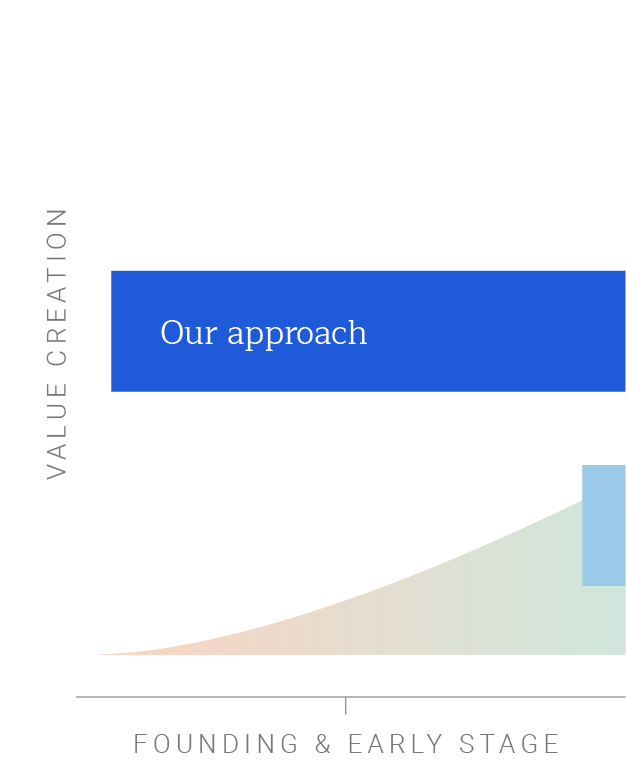 We build companies from scratch and internationalize proven business models, investing at virtually zero valuations, benefiting from highest IRRs while minimizing the failure rate.
Asset Management & Funds
"We manage assets"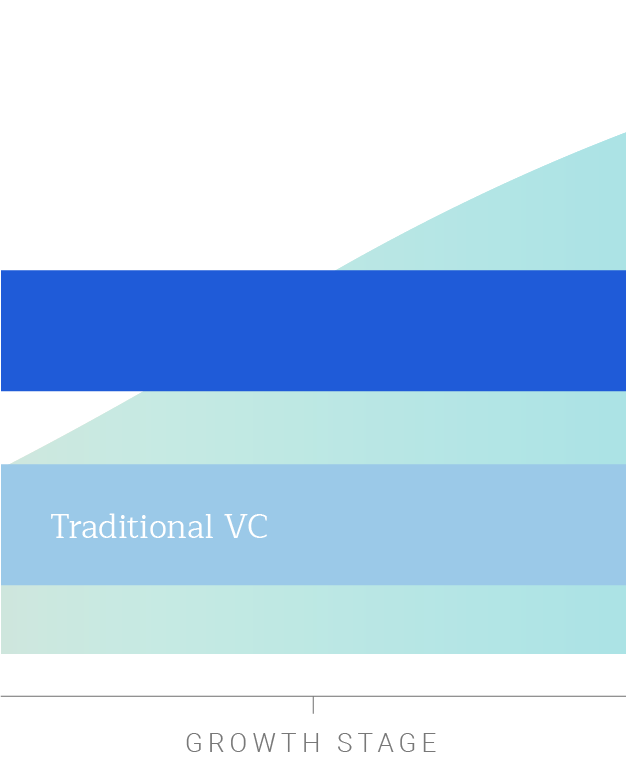 We invest in startups and manage seed and growth funds with a focus on different geographies and stages, capturing the opportunities from our global network and proprietary deal flow.
Public Asset Management
"We grow and exit assets"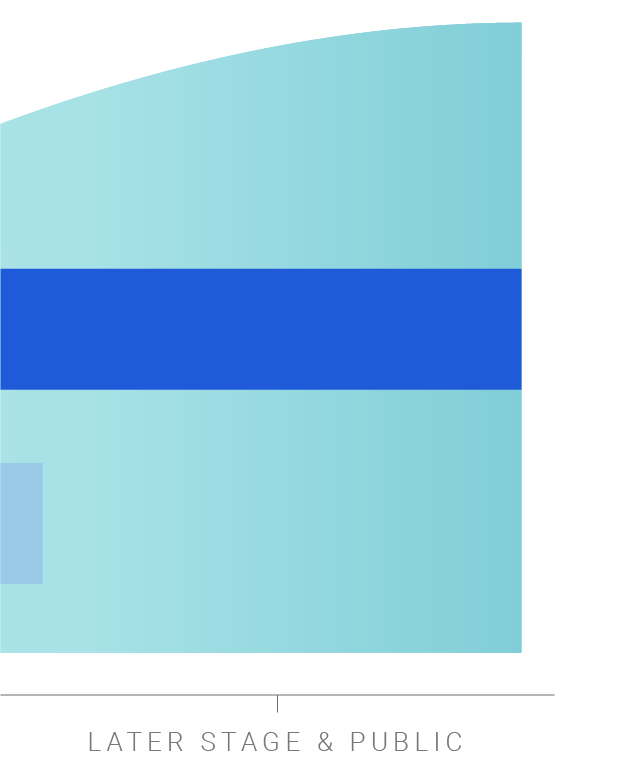 We transfer successful and more mature startups into our publicly listed digital asset manager Mountain Alliance, benefiting from further value creation while partially exiting.
Where we are
In addition to our strong presence in Europe, we have an international network of 12 regional hubs in key emerging markets. With our experienced local teams we successfully internationalize proven business models from established economies to the fastest growing global markets.
Europe
Mountain Partners AG (MP) is a global company builder headquartered in Zurich that manages more than 120 investments in the sectors of fintech & insurtech, proptech, e-commerce & consumer tech, enterprise tech, health tech and media & marketing. MP is the holding company which owns equity of strategic vehicles and sets the group's investment strategy. MP supports and finances companies in the early incubation phase, internationalizes proven business models, provides active local management and finally brings them to public markets.
Mountain Alliance AG (MA) formerly Ecommerce Alliance AG is a publicly listed operative investment company based in Munich, Germany. MA invests in more mature digital assets and holds, accelerates and sells them, once their value-creating potential is maximized. Through its listing MA enables its shareholders a simple access to a diversified portfolio of digital assets.
Rheingau Founders is a professional co-founder with a focus on building digital businesses. Through its partners' experience from various successful start-ups, Rheingau Founders can actively support the founding team in the very early stages of their start-up project. Aside from providing their portfolio companies with first and follow-on financing, Rheingau Founders play a very active role in the start-up's crucial operations for the first 12-24 months after foundation.
Americas
Mountain Nazca (MN) Mexico is a venture capital firm following a cross-border thesis that is designed to segregate quality for its investments by enabling a mix of i) participation in large, dynamic, early adopting and highly innovative ecosystems, like the US and ii) participating in untapped, first-move-friendly markets with large penetration possibilities, like Mexico and the rest of Latin America. MN Mexico also operates a company builder with roll-out capabilities via operational offices in México City, Santiago, Buenos Aires, and Bogotá.
EW Capital Colombia is a Bogotá-based venture capital fund that invests in early-stage companies routed in innovation and technology that boast high expansion and scalability potential. Colombia represents a strategic hub for startups to test, improve and pivot their business models efficiently and cheap, using their learnings to expand throughout Latin America.
Mountain Chile is a venture capital fund focused on investment opportunities with the most innovative startups in the southern cone (SoCo) region. Founded in 2013, Mountain Chile operates out of Santiago, Chile. Mountain Chile is a founding member of the ACVC (Chilean Venture Capital Association), actively shaping the ecosystem in the country in terms of government programs and legal frameworks. Also, the Chilean fund is proudly supported by Corfo, Chile's government program, supporting entrepreneurship in the country.
Asia
Mountain Thailand is a local company building hub that leverages on emerging market opportunities by transferring proven business models from the Mountain Partners global portfolio to Thailand as well as scouting for innovative ideas or existing teams with a product vision and a clear monetization model within the region. 
Ideabox is a joint venture between the Indonesian telecommunications company Indosat Ooredoo, Mountain Partners and Indonesian venture firm Kejora Ventures. Ideabox invests in seed/early-stage companies in Indonesia and Southeast Asia with strong telco-synergy potentials. Ideabox also runs an award-winning Ideabox Alpha accelerator program, which is by 2017 already in its 4th batch.
Mountain Malaysia is a local company building hub that builds young, disruptive tech businesses in Malaysia, particularly in the e-commerce & web services, digital payments & fintech and technology & security sectors. In addition to seed stage funding, Mountain Malaysia works very closely with entrepreneurs to both build on existing strengths of teams as well as addressing skill and knowledge gaps through mentorship and workshop programs.
Mountain Partners Southeast Asia, based in Singapore, is the central holding company that holds and manages all Asian asset.
Mountain Japan is a local company building hub that identifies suitable companies from the Mountain Partners network for market entry in Japan or local Japanese companies, which can be internationalized to other countries in the Mountain Partners ecosystem.
Engaging with the Mountain Team is straightforward and entrepreneurial. They understand founders.
Mountain Partners has passionately supported me through the ups and downs of the startup cycle.
Conny Boersch is one of the best-connected people on the planet. For every entrepreneur starting a business, that is pure gold.
Mountain Partners can get to any good deal. Whenever I have a great company in my portfolio, I call Conny.