Mountain Partners Interview series: Dr. Philipp Rösler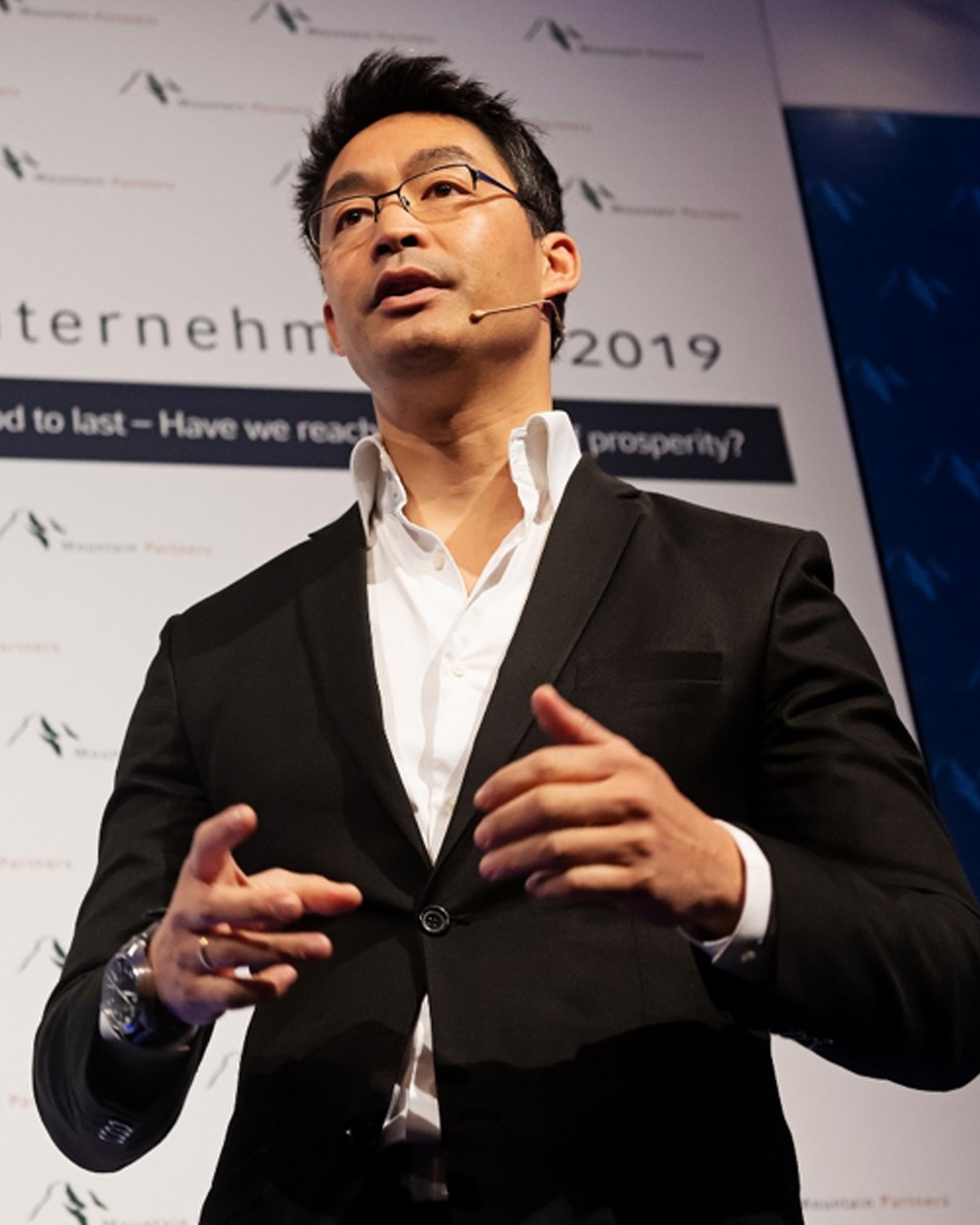 Every year, we are privileged to meet extraordinary people during the annual Mountain Partners Entrepreneurs' Day by the beautiful Lake Tegernsee. It is our pleasure to share our discussion with you. Today, we meet Dr. Philipp Rösler. Philipp served as Vice-Chancellor and Federal Minister of Economy and Technology for Germany from 2011 to 2013. Afterwards, he was a member of the Managing Board of the World Economic Forum in Switzerland and has been CEO of Hainan Cihang Charity Foundation Inc. from end of 2017 to early 2019. Philipp is now member of the Supervisory Boards of several publicly listed companies and also serves as chairman of the Advisory Board of VinaCapital, Vietnam Opportunity Fund (VOF).
MP: Philipp, you've been in Germany long enough, since 2013 you've been living in Switzerland, which enabled you to observe the corporate environment in both countries. Concerning the start-up environment, where do you see differences or potential where the two countries could learn from each other?
PR: One of Switzerland's strengths, as I have experienced over the past few years, is a stronger link between politics, science, and business. This is an outstanding ecosystem. Back then, me and other members of the German delegation went to Silicon Valley, but instead of looking at individual business models, the Swiss looked at the entire system and then adapted it to the country-specific environment in Switzerland. That was a success. To be fair, you have to say that the fact that this is not quite the case in Germany is partly due to its size. A good example is Zug in Switzerland. If you look at how the "Crypto Valley" in Switzerland was created and promoted, right up to the regulation of crypto - or rather: non-regulation by the Federal Council, then you know that it worked very well. Scientists were taken from leading universities such as ETH Zurich or EPFL to gain an understanding of the technology. Politicians understood what degree of regulations were needed. Great entrepreneurs have been supported, who are now setting up the corresponding business models. That's the fascinating thing about Switzerland. Germany is much bigger and more complex since competencies in technologies are much more mixed. In Switzerland, the focus is on FinTech, Life Science and BioTech, while in Germany you have a bit of everything.
A good example of politician understanding of regulations is the success of the "Crypto Valley" in Zug, Switzerland.
MP: There are still too little investments in Germany and Switzerland. In your opinion, what kind of political measures could be taken to close this financing gap?
At the moment most of the capital is still invested in the Bay Area. When working together, the entire German-speaking regions should fight to make it clear to investors that German-speaking entrepreneurs are just as creative and dynamic as Americans. It's worth investing money here too. Berlin is increasingly developing itself into an excellent startup hub, yet it still has a hard time competing against London or Tel Aviv. The strength of the German-speaking area is also industry 4.0, i.e., the combination of the traditional industry at its core and digitization. Only the German-speaking world has such a strong middle class within traditional industries. If one can introduce the middle class even more strongly to the benefits of digitization, enormous advantages arise. Successfully competing against social networks or inventing new disrupting technologies here is quite difficult. American companies are just too good at it. Conversely, they cannot revolutionize mechanical engineering with digitization because the expertise of domestic companies in traditional mechanical engineering is not good enough. Moreover, SMEs are not so far advanced that they could be digitized directly. It is easier to bring digitization to mechanical engineering than to bring mechanical engineering to digitization.
Politically, in my opinion, one can be a role model, but nothing more is possible. In Germany, we still have the High-Tech Gründerfonds, and Switzerland recently also set up such a fund. There are some approaches, but they cannot go beyond a symbolic effect. I believe that if politics are to exert influence, it is through delegations. However, it is not just a matter of going there and being amazed. We must also highlight our achievements and identify possible synergies. It should also be said that differences should be emphasized. If we only offer the same, no Venture Capitalist will come to us. But when it comes to realizing the mentioned industry 4.0, you can consciously and specifically advertise it. That is what many ministers have done after me. We are now doing a revival tour of the delegations I launched in 2013. Almost the same start-ups are coming to see the companies in the Valley.
German economy and industry have good reputations and should not make itself smaller than it is.
MP: So, it's really about not only going there and being amazed and inspired but also proactively promoting the own industry and proposing partnerships, right?
PR: Exactly. If you just go there and be amazed, you make yourself smaller than you are. German industry doesn't have to put up with that. It doesn't have to hide. It has a lot of catching up to do in the field of digitization, especially for SMEs. They are already on it, and for such generation companies it is not a bad speed at all, but still it could be faster. That's difficult if you imagine an old-established company that could rather hold on to what has been tried and tested. Thus, companies are still changing hesitantly. That's why I think there is potential there that, if realized, will bring more investors to Germany. In itself, the German economy and industry have good reputations. We need to take that with us and bring it into the new SME sector, so to speak.
MP: The German economy and industry have a good reputation. However, this positive reputation is partly based on sectors in which future competitiveness of Germany is questionable i.e., the automotive industry. In order to be able to build up a future market leadership that will last in the long term, which core competencies or industries should the German economy focus on, would that be industry 4.0?
PR: That's clear. The only question is what goes with it. It also includes aspects where other nations - not only the US but also China - are better than us. Both countries are better positioned than we are when it comes to electromobility. This topic also includes things like artificial intelligence in the sense of autonomous or assisted driving. This, for example, is not yet being promoted institutionally. The same applies to the biotech and life sciences sectors. Regulations sometimes play a role here. Germany and Europe attach great importance to data protection, which is clearly important as long as it is not exaggerated. If, for example, cookies have to be enabled manually on every website, that is not realistically applicable.
MP: Especially since we're building up a leading publicly listed digital asset manager with "Mountain Alliance", we're closely monitoring the public market sentiment on a regular basis: Here, of course, the UK with the Brexit is a damper.
One often only thinks of big corporates, for which Brexit will have significant consequences. However, what are the consequences for small technology companies? What do you see as opportunities or risks?
If nations agreed, in the past, on sensitive topics such as nuclear weapons, I think it should be possible to do just that for trade.
PR: I am familiar with the case of a FinTech company from Berlin that has a banking license in London. This will be lost, or at least nobody knows how BaFin will react if the UK leaves the EU. On the one hand, an attempt is being made to obtain a new license, which is, however, associated with considerable expenses. On the other hand, this would not only affect the startups but all customers using its solutions. Now, all those players do not have any legal certainty because BaFin has not yet expressed its views. This is precisely the disadvantage of a networked world and a single market in which the resignation of a member has never been thought through. That is not malicious on any side, there are so many things to consider that it is actually impossible to think it through entirely. In the end, it will probably not be as bad as many people claim, even though the UK is sometimes clumsy. It is not nice, but it is bearable. The British will suffer more than we, EU members, will. Europe could play a greater role worldwide. After the forthcoming European elections, it is time for Europe to get more involved. East Asia is looking for new markets following the withdrawal of its largest trading partner, the U.S., from the TPP. If Europe does not step in, only China remains. There are many reasons why people would like to work more closely with Europe, but its politicians have shown little interest so far. The second point is that the U.S. is clearly working globally to undermine, eliminate or ignore existing regulations and agreements. At this stage, we would need more rather than less of such agreements. Anyone who wants to trade with China and has the feeling that there is no fair competition because companies are subsidized can react as Mr. Altmaier did. In other words, if the Chinese come to us with nationalized companies, we will also nationalize our companies. That is a simple way of looking at things that leads us to go in an entirely wrong direction together. Instead, we should use Europe's strength as a negotiating lever and thus insist on the observance of fair conditions - the Chinese, wittily, adhere to WTO rules, but those rules are not sufficient. Moreover, there is no regulation on the subject of digital markets. In Switzerland, an Amazon Prime is of no use at all. There is no fast Amazon, because parcels if they are delivered to Switzerland, are long hanging at customs. This, of course, restricts e-commerce. The Asian states are thinking carefully about making such agreements in the Internet age. At the WEF in Davos, there was an initiative by companies to say that the Geneva Convention and the WTO regulations are also needed for the digital environment and that this must be integrated into the world trade order. I think that it is very smart and that it should be pursued further. Unfortunately, I do not know what has become of it. My theory is that the Chinese are moving for the first time. Funnily enough, also due to pressure from the Americans. I've seen some trade talks in which a lot was promised but little was delivered afterwards. Donald Trump was more aggressive. Before he pledged to a meeting, he imposed a fine of USD 200 billion with the threat of doubling the sum in the event of a repeat offence and what happened: There is no longer joint venture obligations for large automobile manufacturers, there is also the possibility that foreign investors - including institutional investors - will become active in China. That was unimaginable until recently. The disadvantage of populism is that it works only in the short term. If one can use this momentum in Europe, it will be possible to make progress. For this, however, we need a Europe that is united. You can confront the Chinese or try to create a level playing field. Even in the case of nuclear weapons, at the time of the Cold War, a few global agreements were reached. For the deadliest of all things, it was possible to establish rules. I think it should be possible to do just that for trade. The WTO is now at a crossroad. Either we let the Americans do it, with the Chinese reacting and the Europeans sitting in line like rabbits. Or, the Europeans take the initiative and try to communicate and make the best of it. That would be the smart approach. That should be the message for 2019.
MP: Thank you, Philipp!